Team letters can be ordered alone, side-by-side, staggered, interlocking or overlapped. All fonts offered with 3D or non 3D embroidery. Combine up to 3 letters in the layout of your choice.
EMBROIDERY PERSONALIZED LETTER AND NUMBER FONTS
Personalization of apparel can be done with an individual name or number. Combine up to two letter styles of your choice for names and numbers. Sizing of fonts vary with different letter styles and locations.

SCREEN PRINT AND TWILL LETTER AND NUMBER FONTS
Screen print and twill team letters and personalized names and numbers can be ordered from our wide selection of stock fonts.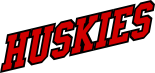 Wording fonts can be used on the front location in combination with team letters, mascots, or additional lines of text. These font layouts are a guide for screen print, embroidery and tackle twill options.

EMBELLISHMENT LOCATION OPTIONS
Text and logos can be used on the front location as well as a wide variety of other optimal locations for different
styles of apparel. See a complete list of available options.

Colors can be selected from our wide variety of stock ink and thread colors. Need a specific color? We can also order threads and specialty ink colors or mix specified pantone colors.

Mascots and objects can be altered and can be ordered alone or with text. Available in both screen print and embroidery, the offerings shown is an overview. Have your own team logo? We can print or digitize it for you